Books
A Bicycle book is a work of art, inside and out. Our poetry books are impeccably edited, printed, and bound in the USA. You can buy them right here on this page, from Poetry Slam, Inc. (PSI), from Amazon.com, and directly from our hardworking authors. Our E-books and tasting flights of limericks are available for immediate download. In 2017, we've published our first school title. Good things are happening!
---
Bookstore
In Absentia: Reflections on the Pandemic
(NEW!)
edited by Nkosi Nkululeko, Emily O'Neill, and April Ranger, 2020
Written during the first weeks of the Novel Coronavirus's outbreak in North America, the poems of In Absentia document cultures on the cusp of devastation. These poems capture the fear, the grief, the defiance, and the hope of that first wave. Edited by Nkosi Nkululeko, Emily O'Neill, and April Ranger. Featuring new poetry by sam sax, Drew Pham, Laura Brown-Lavoie, and more than a dozen others.
---
Lady Gregory's classic black comedy first debuted on Dublin stages in 1907, yet its themes of police repression and cultural identity remain hauntingly relevant today.
---
In partnership with San Francisco's The Lit Slam, the second edition of Tandem captures the vitality of the 2013 season of live shows. New work from Saeed Jones, Marty McConnell, Daphne Gottlieb, Ryka Aoki, and other nationally-celebrated poets, alongside audience favorites from local San Francisco authors.
---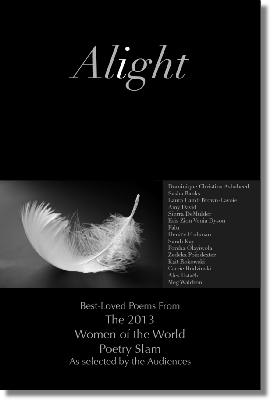 The chart-topping bestseller from the 2013 Women of the World Poetry festival Includes new work by Sarah Kay, Sasha Banks, Dominique Christina Ashaheed, Laura Lamb Brown-Lavoie, and many more!
---
Sam Teitel's second full-length book of poems picks up where SURVIVE, SURVIVE, SURVIVE left off in 2011: a young but more-assured voice coming to grips with the reality, horror, and humor of adulthood. Philadelphia's macabre Mütter Museum provides the backdrop to questions of identity, ancestry, and history. The swagger and the snivel are both still here, in classic form, but added to it is something almost approaching wisdom.
---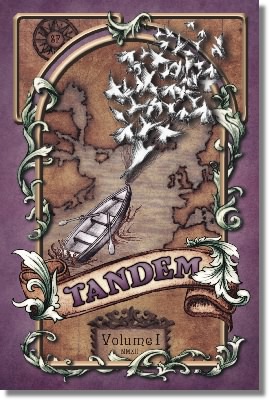 The first edition of Tandem represents an unprecedented marriage of the print and performance poetry traditions in the San Francisco bay area. With poems curated via a panel of randomly-selected audience members at the monthly Lit Slam competition, the journal highlights not only exceptional local talent, but also new work from nationally-recognized featured poets such as Jamaal May, Gypsee Yo and Tara Hardy. A full list of contributors is available at www.thelitslam.com.
---
With Survive, Survive, Survive, Sam Teitel elevates self-doubt to a high (and humorous) art. His insistence that he is still a work in progress is equal parts proclamation and prayer. The confessional poems on illness, dignity, and loss play well against persona poems as Joey Ramone, the Chelsea Hotel, and the City of Boston. One of the clearest voices to emerge from the New England slam renaissance of the last decade, Sam Teitel has delivered the apologia for a nervous generation.
---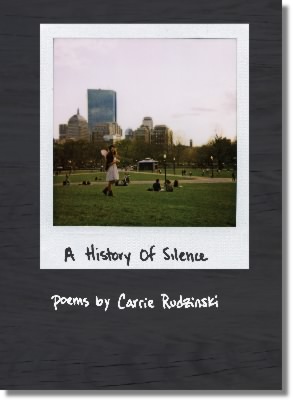 A History of Silence is the debut collection from the celebrated Boston slam champion. Carrie Rudzinski's confessional, haunting verse lavishes detail on her beloved Midwest even as she chronicles her journeys eastward. These are tales of exploration, voyages of the children within each of us striving to love and shelter the adults the world has required us to become. E-book includes three never-before-published poems and a new foreword by 2008 NPS Finalist April Ranger!
---
What's that? You don't like rhyming poetry? Pshaw! You mean you don't like bad rhyming poetry. We don't, either. That's why we filled Boys at Play with the best light verse we knew how to write. We got us a fistfull of rhymes that cut crystal. Includes comics by Wing L. Mui. We donate $1 per copy sold to the Amherst College Annual Fund.
---
POETRY TASTING FLIGHTS
Sometimes, a whole book of poetry is more than you're up for. We understand. That's why Bicycle Comics is pleased to announce our innovative series of poetry flights. For 99¢, you'll be able to sample an assortment of our traditional, hand-crafted limericks. We distill each batch with Adobe Acrobat using carefully embedded fonts on custom-made textured TIFF backgrounds, and then we group them into thematic tasting flights of three or four limericks. They pair delightfully with eReaders, mobile phones, or traditional computers. Our menu is seasonal and we rotate our selection regularly. For July 2017, we offer the following flights...
When you think of New Formalism and the letter L, two words come to mind: limericks and Leonard Cohen. (Okay, maybe three words.) Starting in anguish and moving to a redemptive understanding, these limericks push the established tonal boundaries of the form. Set carefully in Rockwell 12 point with notes of Canadian 12 point on ivory. A collection best savored on a rainy night.
---
Our longtime book designer is enamoured of the typeface "Bleeding Cowboys." Here then, are three "Limericks with no Name," a fitting toast to the American type foundries that won the West. Set in Bleeding Cowboys on paper of pressed cactus pulp. Offered free of charge, as we think it unseemly to profit from the suffering of cowboys.
---



View your current shopping cart


Customer service: customer.service@bicycle-comics.com
Great books for sale!


View your current shopping cart
We posted this here, else you'd skip it:
This page has a javascript snippet
From Twitter to tell
Us which products sell,
But simply click here to untrip it.
Anthologies
Poetry Collections
For Kindle
Paperbacks
---
Educational worksheets and answer keys for our Bicycle Classics titles will be ready in Fall 2017.
---


View your current shopping cart